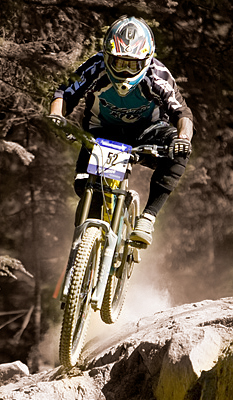 Serious riders want their new bike to come from a serious dealer. A dealer with vast experience in the assembly and service of high-end, pro-level bikes. Riders also want a dealer that recognizes the importance of fit and geometry-related aspects of ride performance. A shop where everyone rides. A lot.
Adrenaline meets your needs: every single Adrenaline employee is a pro-level mechanic. Our current full-time staff have been in the high-end segment of the bike business an average of 15.4 years each. We have each assembled many thousands of high-end bikes from scratch.
The standard that Adrenaline owner Jim Lacy sets for the technical knowledge of every employee is extreme. In fact, over the last 24 years, Jim's former employees have gone on to become: editors at Decline, Mountain Bike, and Mountain Biking magazines, full time pro race mechanics, high-end bike shop owners, and so on.
Trust Adrenaline: a serious shop for serious riders.